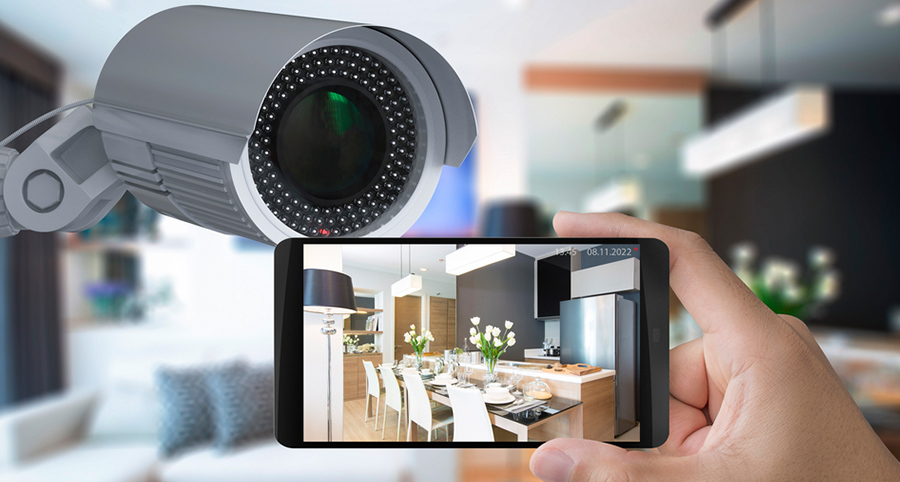 Why Should I Opt For A Home Security Package In Riverside?
A home security system can be a multi-faceted and powerful tool. This is due in large part to the plethora of implements and options that come with most systems. Just like how your residence might be adorned in numerous ways, your security system might feature your preferred mix of cameras, lights, sensors, and other implements placed in a range of areas around your home. The possibilities may be exciting but also staggering.
That is why a home security package in Riverside is the best move for many families. Get a better idea of why it could be smart for you as well.
What Precisely Is A Home Security Package?
A home security package is an easy way to obtain a home security system. As opposed to buying single products one at a time, you can get all the tools you need in one go. That comprehensive, single purchase is the home security package. Packages are usually [customizable or have different variations with their own unique grouping of devices. Let's examine why this is an excellent option for families.
Single Devices Vs. A Complete System
Some people start adding security devices without the intent of crafting a complete, inclusive system. Someone connects a video doorbell so they can keep an eye out for arriving packages. Additionally, they could buy door and window sensors, or other devices to serve similar needs in different areas of the home. In the end, they're left with an assortment of tools that might or might not incorporate with one another.
A home security package is great as you get all of the things you need at the same time, and coming from the same company with a centralized interface to bring them together. They can also be managed through a single mobile device app, instead of the multiple that may be necessary when purchasing devices from different manufacturers. A home security package is a smart way to be certain everything works together.
You Don't Have To Worry About DIY Security Installations In Riverside
When you purchase a home security package, you also enjoy an installation done by trained technicians. Time-consuming jobs like running wire and attaching a bunch of window and door sensors can be left for the security specialists. You can be well assured that the specialist did it right the first time while preventing you from hours of effort. The installation usually comes with a fee, but it will often include a warranty to cover the labor. This added peace of mind is something everyone can appreciate.
Pick The Option That Provides the Most Reassurance
When it's all said and done, any home security system is better than no security system at all. If you would like to assemble your security slowly and aren't concerned with some home DIY projects, choosing each component as you wish could make sense for you. If you'd prefer to have a system designed and installed by professionals specifically for your home, then a home security package is the best route.
A security system ought to give you peace of mind. Be certain to go with your gut on which solution will put you most at ease down the road.
Find the Right Home Security Packages in Riverside
If you determine that a home security package is the smartest plan for your home, chat with the professionals at Secure24 Alarm Systems. We're ready to help you customize your package to make sure your home and all those inside it are protected completely. You will also rest easy knowing your install was completed by certified technicians. If you would like to see what we can do for you, call (951) 253-3041 or fill out the form on this page to learn more.
Areas Served Around Riverside By Secure24 Your Local ADT Authorized Dealer